This Electric Shapener makes sharpening of knives 100x faster.

Use it with any kind of knife or scissor.

The perfect tool to have in the kitchen.

Make your knives a lot more durable.
The perfect tools for cocktail lovers.

Display your tools in an elegant and gorgeous stand.

Solid and durable stainless steel.

Prepare impressive cocktails for your guests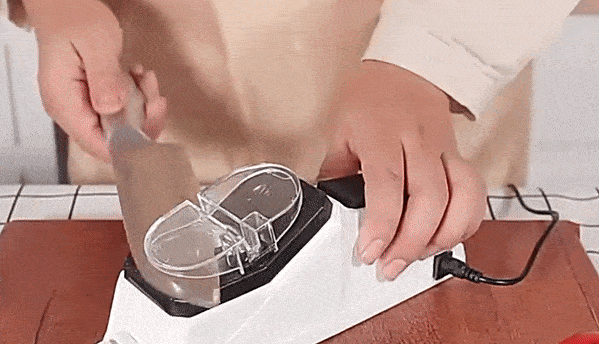 The Most Efficient Knife Sharpener.
Our new 2021 Electric Sharpener, designed and developed with the best sharpening technology. A perfect home knife sharpener to get you fast and high quality blades.
Built using top quality materials so that you can have a REAL tool that can shapen a REAL knife.
With KnifeSharp Plus, say goodbye to the dull knives at home, and hello to renewed blades ready to cut anything on its way!


Minimum Effort, Fast Results.
Stop grinding with that ugly and old knife sharpening tool. KnifeSharpPlus sharpens blades in no time. All you have to do is insert your blade into the slot while the power is On.

Convenient and Perfect Usage at Home
Our electric sharpener quickly and easily sharpens almost any fine edge blade with fast & professional results in the convenience of your home.

Sharpen any type of blade
From a chef knife, fillet knife, paring knife, boning knife, pocket knife, hunting knife (except serrated knife). You can even sharpen the tourne blade knife. All with the same practical machine.